Elevate your kitchen or dining area by adding this gold aluminum tray with beautiful texture that is sure to add a modern and classic element to any space. ·
Material: Aluminum · Size: 14" L x 4.25" W ·
Care Instructions: Wipe Clean with a Damp Cloth
One of our top selling products & a perfect gift.
Elevate your kitchen or dining area by adding this gold aluminum tray with beautiful texture that is sure to add a modern and classic element to any space. ·
Material: Aluminum · Size: 14" L x 4.25" W ·
Care Instructions: Wipe Clean with a Damp Cloth
One of our top selling products & a perfect gift.
Sourced
All of our items are sourced with you in mind. We share high quality & unique items, in hope that it will spark a desire to bring these product home to share with others.
Be the Salt
Our mission at Salt & Acres is to go out into the world and "be the salt of the earth". We are running after the idea that we need to be good people and take good care of people.
Hospitality
At the Acres, we have a heart for hospitality. We hope that Salt & Acres can be the place you choose to celebrate lifes special moments and that it will create a love for hospitality in your own home.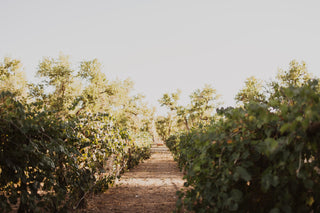 Preserve the Moment
Salt & Acres
"We love that Salt & Acres is created around creating memories with all ages. It is wonderful to have a place to go with our entire family!"
– Danny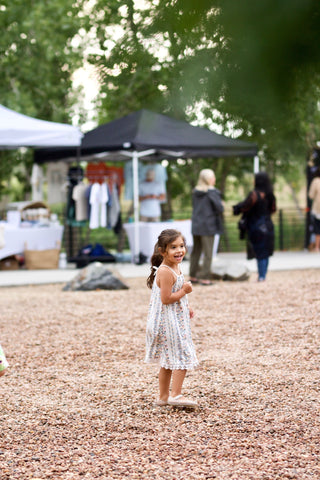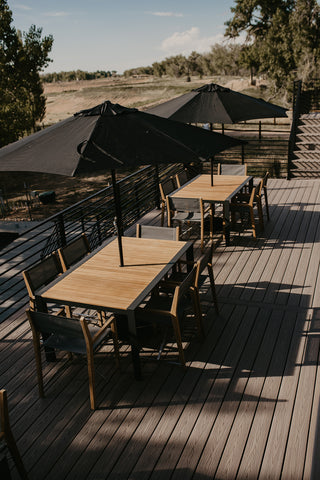 "Sitting on the deck at the tasting room is AMAZING! I love to enjoy a delicious glass of Pinto Noir and take in the beautiful view."
"I love being able to experience a winery in Colorado! Being from Northern California, I have missed this outing. I am beyond excited that I have a winery in my backyard with delicous wine to enjoy! Absolutely amazing!"