We turn moments into memories.
The difference between a moment and a memory is permanence. Which moments become part of our story forever, and which moments evaporate like the air that we breathe? We believe the memories that last leave an unforgettable mark on our hearts and can only occur when we are present in the moment. When we put down the lives we lead on our devices and begin again in the physical world around us. When we can disconnect from our everyday routine and reconnect with the things that really matter. When we find time to congregate with our people and bask in the warmth of community. This is how we preserve moments at Salt & Acres. This is how we create memories that last.
Our 45-acre flagship farm and vineyard was designed to be your home away from home. A welcoming extension of your dinner table, elevated and reimagined to add a new perspective to your experience. With places to gather and flavors to savor, our flagship property embodies everything we believe in at Salt & Acres. Our mission is to curate and create the perfect environment to celebrate the fruits of spirit together. Be here now at Salt & Acres, so you can be your best self when you leave.
Social, sentimental and full of life.
The Salt & Acres brand is rooted in that space between the familiar and the unexplored. Your new favorite food you haven't even tasted yet. That friend you just met that feels like you've known forever. Our aim is to connect with our people on a personal level, but still leave room for imagination and the unknown. Welcoming and hospitable, but never routine. We invite you to put your guard down and exhale deeply in the moment, but we still aim to surprise and catch you gasping in excitement. This balance between comfort and moment-to-moment awareness is where the Salt & Acres magic happens.This is how moments turn into memories.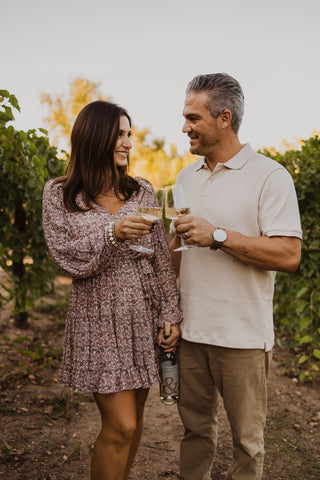 Welcome to Salt & Acres
We are on a journey to be the salt of the earth. We feel so blessed to have you here. Welcome to the family! Justin & Danielle